What is a movement mobility session?
The focus on movement sessions is to complement Synergetic™ Myofascial Therapy and Structural Integration hands-on sessions by further improving upon posture and mobility. Each session consists of flexibility and joint range of motion movements, light resistance strength exercises, functional movement exercises, breathing techniques, and advanced myofascial hands-on techniques as needed. The sessions are individualized and tailored for your specific mobility needs based off specific assessments, passive and active. We generally start with a series of three and can be scheduled weekly, bi-weekly, or monthly.
Why is mobility important?
According to the late Dr. Ida P. Rolf, a Ph.D. in biochemistry (New York University) and founder of Structural Integration, a body in structural balance moves more effectively in the gravitational field. Bad posture such as forward head posture, slumped shoulders, excessive spinal curvatures such as lordosis and kyphosis, fallen arches in the feet, and more, inhibits functional movement, normal joint range of motion and overall mobility.
For example, a severe forward head posture can add 30 pounds of weight pressure to the spine. Postural misalignments often lead to aches and pains and stiffness in the body. It is also the cause of many injuries as someone starts an exercise program. Dr. Ida P. Rolf talked about stacking the blocks in the body. When the body gets out of structural balance, we end up fighting gravity, which will cause muscles and fascia to tighten and cause adhesions or as some say "knots" in the soft tissue.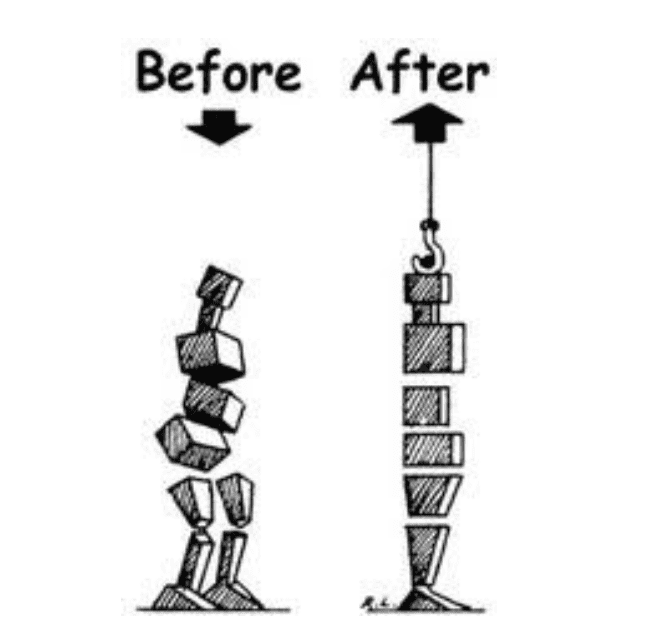 Some individuals may perceive their losing fight with gravity as a sharp pain in their back, others as the unflattering contour of their body, others as constant fatigue, yet others as an unrelentingly threatening environment. Those over forty may call it old age. And yet all these signals may be pointing to a single problem so prominent in their own structure, as well as others, that it has been ignored: they are off-balance, they are at war with gravity.
Why choose Magnus as your mobility coach?
Structural Integrator Magnus Eklund is an International Sports Science Association Certified Fitness Trainer and Yoga certified by YIH. He has a life-long background in assessing and training others in movement practices. He attended Lillsved College in Stockholm, Sweden where he studied Anatomy & Exercise Physiology, Movement methodology, and therapeutic movement and Kinesiology. A former tennis professional, coach and yoga teacher. Magnus has been a continuing education provider of myofascial therapy to massage therapists since 1999.
He has completed the Movement and Mobility 101 course with Dr. Kelly Starrett (New York Times Best Selling Author of Becoming a Supple Leopard) and follows many of these mobility principles in his sessions. He has studied Pilates, which is a core balancing and strengthening practice founded by Joseph Pilates.
What does it mean to be a mover?
Someone who sees beyond the technicalities of each movement pursuit or discipline. Someone who finds interest and wishes to understand the body, health, performance and physical artistic expression.
Synergetic™ Myofascial Therapy – Movement session with Magnus Eklund LMT 144, BCSI, ISSA certified fitness trainer, SMT Mobility Specialist.