about us
In 1993 I decided to attend Massage Therapy School after a 10-year career as a Tennis Professional. A low back injury with bulging discs made teaching and playing virtually impossible. I had been an athlete since childhood, played college tennis at The University of Southern Mississippi and attended Lillsved Sports College in Stockholm, Sweden learning everything I could about human anatomy & physiology and movement. Traditional medical care did not help with my chronic pain and movement limitations at all. With all my knowledge about the human body, I felt lost but not without hope. The medical treatments I had been receiving did not feel creative enough, and the massage therapy not deep enough. During my massage therapy training, I received 10 Structural Integration sessions outside of class, which made the "knife" I had been experiencing in my back for an entire year disappear permanently. I had also started my yoga training, which helped with re-establishing mobility and allowed me to live PAIN-free.
I was sold! If myofascial work and conscious movement could make this chronic pain disappear in only the fourth session out of a total of ten. I knew I had to learn how to do this so I could help others. This was before the internet! It was challenging to find the right teachers to help me in my quest for mastery. I studied with John Schewe, a New Orleans Rolfer™ and attended various myofascial seminars and trainings until I met Tom Myers, a Rolfer™ of KMI now Anatomy Trains™. I attended the 500-hour Structural Integration Training at KMI and met Larry Phipps, a Structural Integrator and teacher. Larry informed me there was an organization called The Guild for Structural Integration, which was made up of Dr. Ida P. Rolf's earliest students who set out to preserve the work she started. Emmett Hutchins was the protégé of Dr. Ida P. Rolf. I applied and got accepted to the Advanced Structural Integration Training at the Guild two years later with Emmett and Neal Powers, another early student of Dr. Rolf. Studying with Emmett in Hawaii changed my life and my practice in a profound way. I'm very grateful for all my teachers and mentors who have helped me understand what this work is about.
Structural Integration is about the whole person; it is about FASCIA and feeling – The sensation of moving from weakness into strength, the exhilaration of owning a new part of oneself, the immediate and simultaneous reeducation of one's being and action, the joy of self-empowerment, WAKING UP; these are the experiences of Structural Integration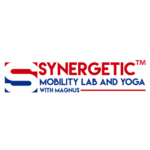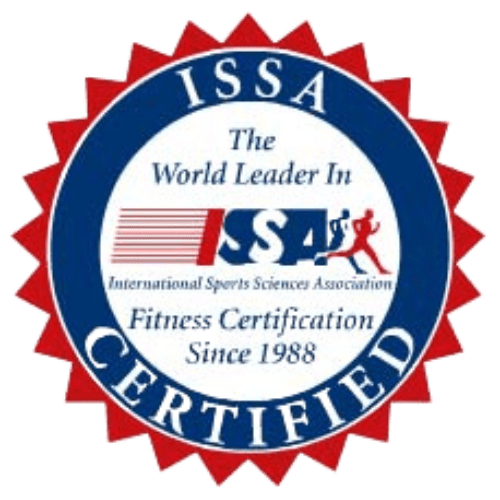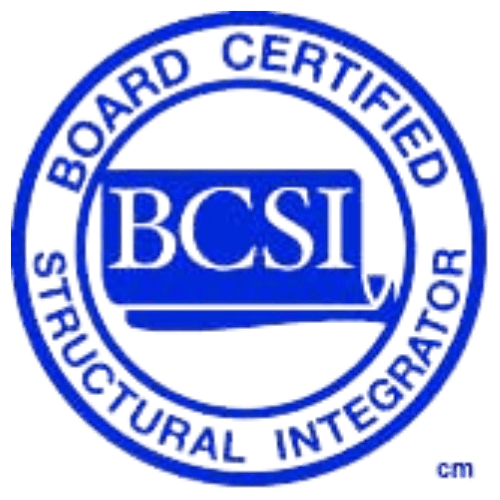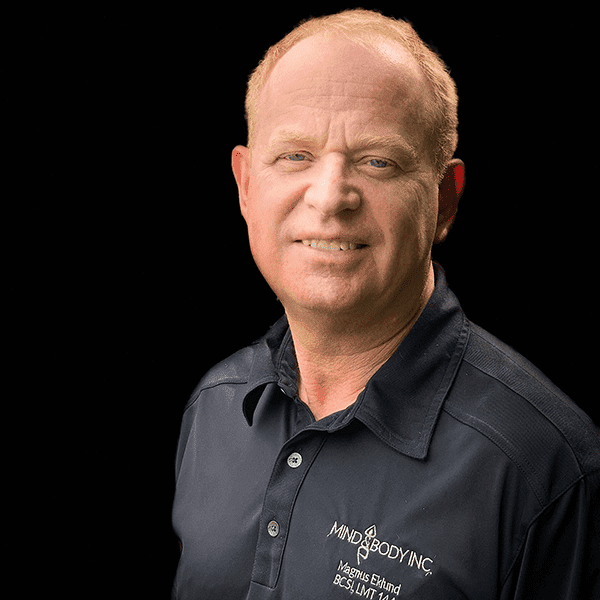 Dr. Ida P. Rolf was a scientist, Yoga teacher, and some say even a Mystic. She studied hands-on Fascial techniques and movement with Manual Osteopaths and Yoga experts in the 1920's-1930's.
Most manual therapies today are derived from methods used by these early Manual Osteopaths. She combined the Yoga with her scientific understanding of fascia and the human body into a method of 10 sessions she called Structural Integration.
I learned from Emmett that she began her hands-on practice, gently pushing on students while they were maintaining a Yoga pose. When the body was in a stretched position, she noticed improvements in posture and mobility and even a decrease in the overall tension being held in the layers of fascia from the most superficial just below the skin too deep within the joints. Dr. Rolf began to treat people with severe injuries in NYC then began traveling the country teaching and speaking about her method.
She eventually opened a school in Boulder CO. After Ida's death in 1979, Emmett left the school to preserve her teachings and with Peter Melchior founded what's known as The Guild for Structural Integration. The Guild continues to teach Structural Integration in the tradition of Dr. Ida Rolf.
I started my career in myofascial work at Goulet Chiropractic in Gulfport, MS in 1994 and after a few years started my practice in Gulfport, MS. I've had my myofascial practice in Jackson, Hattiesburg and now in Biloxi, MS ever since.
I started teaching myofascial courses in 1998 at the old Blue Cliff School of Therapeutic Massage in Gulfport, and I now teach myofascial CE courses in the US including cities like;
Atlanta, GA,
Chicago, IL,
Nashville, Memphis, and Chattanooga TN,
Birmingham, Montgomery, and Mobile AL,
Orlando, Destin, and Pensacola FL,
New Orleans, Lafayette, and Baton Rouge LA,
Jackson, Tupelo, Gulfport, Hattiesburg, and Biloxi MS and many more.
I teach around 25 weekends per year in addition to our Synergetic Structural Integration program. Which once a student has taken 50 pre-requisite hours may enter the remaining 150-hour SSI certification program. I'm very passionate about sharing this work with other likeminded healing professionals.
I chose the term Synergetic, often used in energy production; the definition describes two or more forces working together towards a common goal. The therapist and client are simultaneously doing just that. The client participates with active movement during the actual application of the techniques performed by the therapist and even afterward as goals are set forth. It also reflects that other applications are used in a session. For example, rocking and shaking as well as stretching-lengthening techniques may be employed following or preceding Synergetic Myofascial Techniques.
As brilliant as Ida Rolfs work is, I felt something was missing. The traditional structural integrator will not ever stretch or use joint range of motion techniques in their sessions. I set out to find that missing piece in our work. I discovered active isolated stretching with Aaron Mattes, proprioceptive neuromuscular facilitation, and other active stretch techniques, but it was not until, I got introduced by Deane Juhan (Author of Job's Body) and other educators, to the work of Milton Trager, an MD, who utilizes rocking, shaking and joint opening fascial techniques which greatly affect the nervous system, that I put the puzzle together. At that point, Dr. Rolfs method combined with other techniques felt complete in my work, and I started getting the positive healing results with my clients that I had been looking for. I also noticed that I was using less energy and effort and stress on my own body in my SSI-SMT sessions. If the therapists' body is at ease, not only is the work more effective, but the client can also experience the work in a very different and more gentle way.
A big part of my recovery from chronic pain includes movement. My main movement training is in yoga, Pilates, qi gong, Ido Portal movement, strength-resistance training, front-foot running, functional movements, and gentle martial arts. I know intuitively that my body has to move to stay healthy. In my recovery from pain, and as I get older, I know that daily gentle functional movements in various forms are essential for optimal health and well-being.
It's been an incredible journey going from my chronic pain to helping so many people get out of pain and improve their mobility and teaching others thirsty for this knowledge to do the same.
This story also includes my wife, Bobbi Eklund. Bobbi is a licensed Massage Therapist and owner and operator of Enterprise School of Massage. She has devoted her life to developing her skills with hands-on bodywork, and the intuitive abilities learned within the Body Talk System. She adds to Synergetic Myofascial Therapy and Structural Integration, a strength of teaching body mechanic awareness that makes the work often feel effortless. We now greatly influence each-others work and continue to develop SMT and SSI into the next phase. We share a passion for helping as many people as we can to become pain-free and feel comfortable moving in their bodies again. Equally so, we hope to pass on this knowledge by educating a great number of therapists to redefine what the world sees as "massage therapy." We operate Mind & Body Inc – The myofascial center – together in Biloxi, MS and our satellite location at Versus Strength and Conditioning in Hattiesburg, MS. We teach Synergetic Myofascial Therapy and Structural Integration together in the US with plans of expanding internationally. We have over 56 combined years in massage and myofascial therapy experience.
This is our opus – Join us on the table for a better life!
LMT MS 2629, AL 1691, CSMT, CSSI
Bobbi Eklund was born in New Orleans, LA. By the age of 9, she and her family moved to Pensacola, Fl, where she was raised.
Bobbi has been a licensed massage therapist since 1991. Over 28 years ago, she attended The European Institute of Massage Therapy, where she was greatly influenced by Erica Lichter, a leader in the field of Massage Therapy. She later graduated from The New Age School of Shiatsu in 1999 where she resided in Italy for 8 and a half years—taught under Alessandro Cantelli, who is the founder of Yotsu® a series of exercises designed to open the energy pathways known as Meridians. Bobbi learned special skills that would aid in her ability to sense this energy of the body. She has always understood the importance of the connection between body, mind, and spirit.
Bobbi works also with clients who undergo plastic surgery before and after procedures to improve healing through the lymphatic system and improve pain tolerance. 
Because balance is the priority in any lifestyle characteristic of healthy living, Bobbi also works with the body's energy in a system called Body Talk, which, along with Shiatsu, is based on Traditional Chinese Medicine.
She is an Energy Codes Coach and uses these skills in stand alone sessions or in tandem with the unique applications of the hands on modalities she offers.
Bobbi can be reached for an appointment at Appointments
Frozen Shoulder Syndrome
Anonymous
I have suffered from a frozen shoulder for over a year and after just 15 minutes, Bobbi had me lifting my arm over my head without pain.
Myofascial Release Therapy
Stephanie Carter
I was recommended to Bobbi Eklund by my doctor before and after surgery for lymphatic massages and myofascial release therapy. I was skeptical and wondered if I would even schedule this, but I ended up calling her before surgery and talking to her in-depth and I did start treatment with her a week before my surgery. And then, after I continued going to her. Her treatments went above and beyond anything, and the doctor said this was beneficial. I have learned so much from Bobbi Eklund and the treatments I have received have literally healed me and not just from surgery. She is brilliant. I highly recommend it!!!!!